Your long search is over

. You've found the home page of

Lee Goldberg

- author, TV producer, and

charming man-about-town

.
Here are just a few of my many produced TV credits. The list does not include all of my freelance writing credits nor the numerous TV series pilots and feature film scripts that I was hired to write for networks and studios but that were ultimately not produced.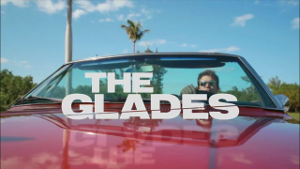 A & E detective series
Freelance Writer (3 episodes)
Syndicated, two-hour action adventure pilot shot in location in Berlin with an international cast.
Executive Producer/Writer
USA Network detective series
Freelance Writer (1 episode)
USA Network detective series
Freelance Writer (3 episodes), including "Mr. Monk Can't See a Thing," based on my novel "Mr. Monk Goes to the Firehouse."
THE BEST TV SHOWS THAT NEVER WERE (2004)
ABC. One-hour special based on my book "Unsold TV Pilots"
Executive Producer/Writer
Lifetime Network detective series starring Vivica Fox and Gloria Reuben
Creative Consultant/Writer
Syndicated detective series
Freelance Writer (1 episode)
A&E detective series starring Timothy Hutton
Freelance Writer (6 episodes)
Nominated for an Edgar Award for Best Teleplay
WB Network horror anthology
Freelance Writer (1 episode)
MARTIAL LAW (1999-2000)
CBS detective series starring Sammo Hung & Arsenio Hall.
Executive Producer/Writer
CBS detective series starring Dick Van Dyke
Executive Producer/Writer 1997-1999
Supervising Producer/Writer 1996-1997
Freelance Writer (5 episodes) 1994-1995
NEW ADVENTURES OF FLIPPER (1995-1996)
Syndicated adventure series starring Jessica Alba
Freelance Writer (2 episodes)
NBC science fiction series
Supervising Producer/Writer
THE GREATEST SHOWS YOU NEVER SAW (1996)
CBS special based on my book "Unsold TV Pilots"
Executive Producer
STICK WITH ME, KID (1995)
Disney mystery series produced and broadcast in the UK
Supervising Producer/Writer
THE COSBY MYSTERIES (1995)
NBC detective series starring Bill Cosby
Supervising Producer/Writer
FOX science fiction series
Freelance Writer (1 episode)
DEADLY GAMES (1995)
UPN science fiction series
Freelance Writer (2 episodes)
Syndicated adventure series from Stephen J. Cannell
Creative Consultant/Writer
LIKELY SUSPECTS (1991-1992)
FOX detective series
Producer/Writer
Nominated for the Edgar Award for Best Teleplay
Syndicated action/horror series
Supervising Producer/Writer
NBC detective series starring Fred Dryer
Executive Story Editor/Writer
NBC adventure series starring David Hasselhoff
Executive Story Editor/Writer
MURPHY'S LAW (1988-1989)
ABC detective series starring George Segal
Staff Writer
SPENSER FOR HIRE (1987-1988)
ABC detective series starring Robert Urich
Freelance Writer (3 episodes)